New Year resolutions ? Here's to a new you!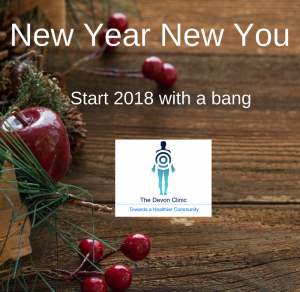 Research shows that the whole New year resolution stuff lasts less than two weeks before will-power begins to drop away.
How many times do we announce either out loud or to ourselves that we are going to make positive changes once the festivities are done with but fail?
The problem is that research shows that in general we are pretty rubbish at keeping  new year resolutions. There is hope though. Give Yourself A Goal Those that do give themselves SMART (specific, measurable, achievable, realistic, timed) goals are more likely to achieve the desired effect than those that don't. i.e. I am going to shed half a stone by the end of February is far more effective than simply saying "I want to lose weight this year." If you would like to know more about what we offer regarding weight loss then give us a call on 01803 500300 or fill out the form below, consultations are free.
Top Ten New Years Resolutions for 2015
Lose Weight

Getting Organized

Spend Less, Save More

Enjoy Life to the Fullest

Staying Fit and Healthy

Learn Something Exciting

Quit Smoking

Help Others in Their Dreams

Fall in Love

Spend More Time with Family
[contact-form-7 id="800″ title="Contact form 1″]