A rediscovered blogpost on luck and perspective written six years ago that in 202o has never felt more relevant.
Hypnosis and gardening have a lot in common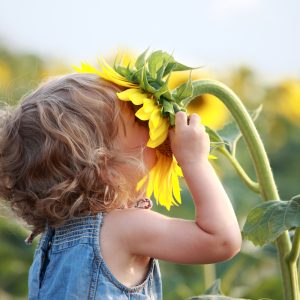 The other day I was up at our little plot of land at near the Haldon Hills in Devon – we call it "Our Piece of Heaven in Devon."
I had just put the horses away, lit the fire-pit and sat watching the sunset over Dartmoor. I began to think about how lucky I was. We had just eaten an organic meal-bad for a North London lad who has undoubtedly seen the underbelly of society on more than a few occasions – but that's another story.
Then, while wandering down to pick some fruit, I realised that actually luck had very little to do with it at all.
I chose to leave my London environment for Devon life. Many people thought I was daft for coming down to Torquay, I didn't have a penny to my name or a job or anything, but it was my choice – not luck.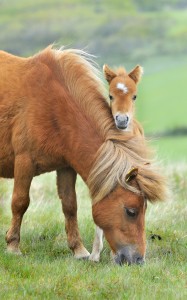 Looking at the stables, I began working out how many blocks would be needed to rebuild the back wall. Again I thought how lucky I was to have the skill-set to do such a thing. Well actually no that wasn't luck either. I started my working life as a diesel fitter in a factory and hated it with a vengeance, so I went onto the building trade as a hod-carrier. From there, I put myself through training both at college and on-site to become a qualified bricklayer. That wasn't luck. It was hard and often painful work. Now many years later, I run a successful hypnotherapy practice and help people make some positive changes in their lives, so that's quite lucky – or is it? I train people at The Devon School of Hypnotherapy to Diploma standard in the art and science of hypnotherapy, so that's not bad – again I worked hard at it – it wasn't luck by any stretch of the imagination.
So is it with luck we have our beautiful bit of Heaven in Devon?
Surely we are lucky to have such an excellent spot? Well actually that wasn't luck either, we didn't win the lottery or get given it, my wonderful partner Carol and I stretched ourselves and took the plunge financially. Our vegetable patch used to be an old muck heap that had become overgrown with weeds, brambles and stinging nettles. We (well Carol mainly) cultivated it and turned it into a beautiful patch where our daughter can eat healthily. No luck their either, just hard work and determination. We planted seeds, we nurtured them and encouraged them to grow. Like it says in the bible ….. "for whatever one sows, that will he also reap" – just like hypnotherapy. Whatever you say to yourself, whether it be positive, negative, authoritarian, angry, sad or just plain boring that is the internal message you are giving yourself.  It really is all about perspective.  Is there luck in the world? Well, I think that there is, I also believe that we have a lot more control over our destiny than we may realise, we just need to change our perspective….