Chris Fleet – who he is and qualifications
"My interest in hypnosis stated at a young age.  Later in life, it became even more important to me when I witnessed at first-hand the impact and help hypnotherapy provided to a loved one.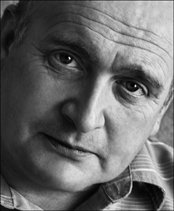 I gave up my job of producing accredited medical training programmes for the professional development of doctors and started to train in Hypnosis.  I was fortunate in being able to research different cures and training programmes. 
My hypnotherapy training started in February 2002 and by September I had received my Diploma in Advanced Structures Hypnotherapy with a pass mark of over 96%.  During my training, I realised there are so many facets to hypnosis. Just browse the section Treatments and you will see what you are looking for. 
My deep interest in the well-being of my clients means I undertake training regularly each year, increasing my skills and widening my treatments. 
Today, I treat patients throughout the county, region and UK as well as internationally.  I also pass on my skills, knowledge and expertise through my special Self-Hypnosis days and my 10-month Hypnotherapy training course for professionals. 
I welcome any question you have either by telephone or email." 
Take advantage of the FREE one-hour consultation. 
Telephone 01803 500 300
Chris Fleet  – qualifications and training of Devon's leading hypnotherapist
Keeping up with hypnosis progress and ensuring you receive the best and latest hypnotherapy treatment takes time and energy.  But Chris regards this as essential to his professional skills.  Look at the list of hypnotherapy training he has undertaken and who has accepted him for membership.  This reaffirms his professional skills which he will devote to your treatment.
Qualifications and training
Diploma in Hypnotherapy
Traumatic Incident Reduction (TIR)
Diploma in Advanced Hypnotherapy
Diploma in Hypnotherapy
General Hypnotherapy Qualification
Mindfulness-Based Cognitive Therapy
Diploma in Hypnotherapy
Diploma in Cognitive Behavioural Hypnotherapy
Traumatic Incident Reduction Scheme
Diploma in Neuro Linguistic Programming
Certification in Hypnosis
Preparing to Teach Lifelong learning sector  Austin Training Ltd  2002
Henry Whitfield  2003
Austin Training Ltd   2004
Five Percent Ltd  2004
General Hypnotherapy Register  2004
Henry Whitfield 2005
UK College of Hypnotherapy 2005
UK College of Hypnotherapy 2006
Henry Whitfield 2007
INLPTA  2010
Academy of Hypnotic Arts 2011
Highfield Training 2013
                  
Membership and accreditations
International Stress management Association
General Hypnotherapy Register
National Health Service Trusts Association
National Council of Hypnotherapists  Register of Evidence-Based Hypnotherapist and Psychotherapist
ISMA
GHR
NHSTA
NCH
REBHP