Mental Strength – Are You a Winner or Loser?
I've been inspired to write this blog whilst watching the FA cup final 'live' on the BBC iplayer. http://www.bbc.co.uk/iplayer
Being a football fan and sports hypnotherapist I've been looking forward to this game for a while, but with a young family couldn't watch it live due to a combination of work and Disney movies.
Somehow, I've managed to stay clear of the result all day and am excited, but not surprised by what I'm seeing. We're 17 minutes into the game and Arsenal are winning 1-0 and have had a shot cleared off the line and are completely thumping the run away Premiership winners Chelsea – At the time of typing Arsenal have just hit the post – twice…..
Anyway, before Arsenal hit the post, I was about to say about how it seems that Arsenal looks like the only side likely to win this and could be 2 or 3 goals up by now.
But hang on – Arsenal are playing against the undisputed, best team in the country, they have a terrible defensive record this season (by their standard) players are forced to play out of position due to injury or suspension, the fans baying for the manager's blood. Surely Chelsea have to win? And yet Arsenal are by far and away the best side – so what's the difference?
Mental Strength in Sport – is it all in the head?
Well, in my little world the answer is simple – this game will be won or lost in the heads of the players.
Chelsea undoubtedly have the better players so why is it that now (after 30 minutes) Chelsea have had their 1st shot on target, and are still 2nd best by far? (Arsenal just had another 2 really good chances go begging whilst writing)
Anyway, back to the blog… The Chelsea players won the league at a canter whilst Arsenal have underperformed all season, so who had the most to play for? Chelsea going for the double or Arsenal salvaging something from their season?
It's now half time as I'm watching and although Chelsea have come back into it the only real team asking the questions are Arsenal.
The pundits are talking about Arsenal being brighter, sharper and more focused.
Sharp and Strong
Sharper and more focused? That's a mental attribute, our mental abilities affect our physical abilities – the proof of that is easy to see. If ever you've felt sad or low – what are your energy levels like? Pretty poor I should imagine, and yet if you're feeling positive and motivated, there's a spring in your step, you feel energised and ready to take on the world.
If you want to know more about how the mindset effected players on the day, just take a look at the ratings that the players received on the day http://www.bbc.co.uk/sport/football/40072980
The problem is that once you start a game mentally poor it's difficult to change that mindset mid-game – half time is a good time to do that. The problem is that when you've been battered most of the half the attitude in the dressing room will be one of negativity rather than positivity.
Half time team talk?
Imagine the conversations in the two dressing rooms. Chelsea will be saying, come on we can do this we're better than this – reinforcing the fact that they are underperforming, whilst Arsenal will be buzzing talking about keeping it going, keeping focused. As a sports hypnotherapist, it's my job to make sure that players go out with the right attitude.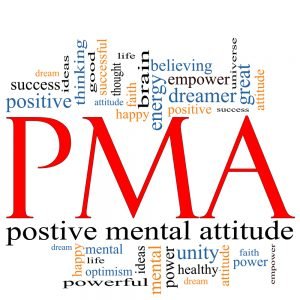 At the time of writing, Victor Moses has just been sent off for diving a.k.a. cheating, which is showing another sign of poor mental attitude.
What is interesting though, in the vein of this blog, is that Arsenal are now completely on top with a few minutes of Chelsea going down to 10 men – the physical signs of being a man down won't show for a while so it's undoubtedly mental immediately following the red card.
Ooooh, ¼ hour to go Chelsea equalise out of nowhere – this could be interesting… How will this affect the mindsets of both teams – OMG   2-1 Arsenal…. Straight away – going to stop writing for now – too exciting
What a game!!
Against all odds, it could have been 5 or 6 in the end.
The big question is, did Arsenal win the cup or did Chelsea lose it? I've been teaching my students a technique known as Swish.  Swish is a way of dismissing negative attitudes or outlooks.  If I was in the Chelsea dressing room before the game I would have used this swish technique to help them get focused because in my opinion, the Chelsea players were already on holiday in their heads before a ball was kicked. Whilst their conscious mind was focused on the game, their collective subconscious was possibly thinking the job was a done deal.
Let me explain….
My partner was a BHS qualified horse riding instructor when we first met. She was and still is, a very good horsewoman. We used to go for walks in the countryside with her on the horse and me walking the dogs. One day we came round the corner and there was an orange supermarket carrier bag stuck in the hedge. We all saw it and heard it rustling about, we all knew it was perfectly safe – except for Axel, the horse. Axel took one look at this thing, heard it rustle in the breeze and just bolted, there was nothing she could do to stop Axel from bolting. When I caught up with them if I'd have told Carol there was no point in bolting she'd have probably hit me one because it's the horse that needs to know, not the rider.
I often talk about the difference between the Horse and the Rider,  whilst the rider might know what they want to do if the horse has different ideas it's usually the horse that wins the battle.  in this case, the rider was The Logical mind and the horse the unconscious mind.  as far as Chelsea were concerned it would appear that the rider knew what to do but the horse I thought the job was done and so didn't allow the players to have the mental strength and motivation required to overcome their opponents.
The game was won and lost in the mind before the ball was even kicked.
Exeter City
A day later, one of my local team's, Exeter City were playing at Wembley too. They had really worked hard after a terrible start to the season and with an injury time winner made it very dramatically through to the play-off finals.
Despite being favourites to win, they lost 2-1 to Blackpool with pundits and fans alike saying that they 'didn't turn up.' Some people saying it was 'a game too far' in the season. Really? A game too far?  What a load of old tosh…. 90 minutes at the most famous stadium in the world – and it was a game too far? Really?
No! Again the game was lost before a ball was kicked, it's as much a mental game as a physical one once you reach a certain level.
Lenny the Lion
I remember playing against a striker called Lenny – so called because he looked like Lenny the Lion. I used to play centre-half and he was a centre-forward – he should have had me beat all ends up!
He was 15 years younger than me, loads faster. He had quick feet, was skillful on the ground as well as good in the air. I didn't stand a chance …… on paper.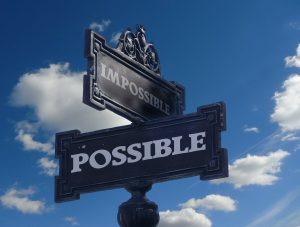 In reality, though he never 'turned up' when playing against me. I got inside his head. Early in the first game, we played against each other he made a good turn, spun round me but shot wide. I think I said something along the lines of. "I would have had a shot from there matey" Another time he beat me in the air, so I asked him how he did it. Did you lean left or right 1st? Which foot do you put your weight on? He gave me a bit of an odd look before telling me where to get off but I'd got to him. After that, he started consciously thinking about what he was doing which made him half a second slower every time. I heard him telling his teammate that he couldn't get past me, the fact is he beat himself by thinking too much (rider) rather than trusting instinct (horse).
He always misses
On the rare occasion he did get past me I'd shout out to the keeper. "Don't worry, it's only Lenny, he always misses!" Invariably he'd blast the ball well wide or over the top.  At one point he even asked the ref to get me to stop…..
That season Lenny became the top scorer in the league and went on to play at a reasonable level. The thing is that whenever we played one another I had him totally in my pocket. He refused to shake my hand after games and accused me of 'playing dirty'.
As soon as he saw he was playing against me he would be full of doubt. His body language changed whenever we made eye contact. He'd remember I was his jinx, he knew he would fail – and guess what?
Whenever he played against ME, he did fail…
Work with the subconscious
When I work with players I work on an unconscious level,  I work with Their horses whilst also talking to the rider. Suppose I had been working with Lenny as a sports hypnotist. I'd have reminded him (or rather his horse), that he was amazing. That he was unstoppable. That he was awesome! I'd have said that some old 'has been' that turned like the QE2 would be demolished. Both his horse and rider would know he was the best.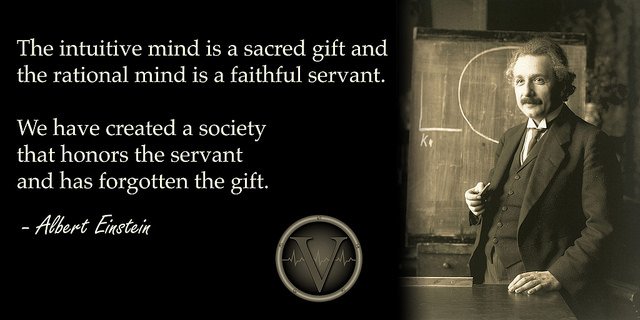 Is it magical, mystic and weird? Nope, not at all! It's tapping into what is already there and not used fully. It's accessing the part of our mind that has ultimate control over our body and attitude. Einstein once said " The intuitive mind is a sacred gift and the rational mind is a faithful servant. We have created a society that honors the servant and has forgotten the gift."
My job is to help footballers regain that gift.
If you want to know more give me a call
[vfb id=1]