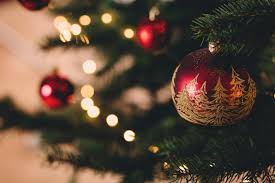 Hypnotherapy can support low mood and anxiety over the festive period
As the days draw shorter and the Christmas season is upon us, it is comforting to know that hypnotherapy is here to support you. It is especially valuable for those highly stressed and anticipating a less than merry Christmas.
More than 12 million in the UK seek support from their GP for mental health issues. That number is only set to increase with many struggling without any form of support. The Christmas period sees a spike in reported mental health cases to services as existing symptoms are exacerbated. For some, their symptoms are isolated, quite specific and are directly related to this time of year.
Everyone around a depressed and anxious person seems to be getting excited for the big day. They are busy decorating their homes, buying presents and preparing the food. For some this time of year worsens feelings of isolation, loneliness and depression. For others, the pressure associated with the big event causes catastrophic stress, guilt and anxiety.
What causes feelings Christmas stress, anxiety, depression and guilt? There is no single answer because we are all individual, and our triggers are unique to us. What can make one person anxious may not have any effect on another person.
Typical holiday stress can include trying to balance all the demands of the season by yourself. These can consist of; all the shopping, financial worries, cooking, social engagements, arrangements for the big day, tidying up and pleasing everyone at the same time. The pressure of being with people, including family that you otherwise chose not to be can lead to tension and further stress. It can also be a sad time of year with bereavement and remembering those previously lost.
Seasonal Affective Disorder S.A.D

S.A.D is a recognised disorder affecting as many as 1 in 3 during the winter months. Often referred to as 'winter depression' there has been talk of late about environmental factors.
Lightboxes are available. These electric lights mimic natural daylight, and it has been said that they improve the balance of the brain's chemicals.
This time of year is not easy for those who feel low and depressed. The low light and temperatures can increase the severity of symptoms. Signs and symptoms can vary wildly from mild symptoms such as headaches and tiredness to mood swings, excessive drinking/eating, insomnia, trouble concentrating and tearfulness.
Is there Christmas help?
Hypnotherapy can help. It supports people to overcome negative thinking while remaining in a safe and supportive environment.
Solution-focused hypnotherapy (SFH) uses well researched and modern strategies. It helps people make positive and significant changes in their lives without upheaval.
Solution-focused hypnotherapists listen to what the client wants to achieve rather than focusing on the problem that bought them to the session. This approach focuses on the present and future rather than the past. I am enabling the client to identify solutions themselves and work towards them.
Hypnosis itself reduces anxiety levels through relaxation and visualisation. The client focuses on positive aspects which encourages a shift in perspective.
I have been a professional and GHR registered hypnotherapist for over 15 years. During this time, I have supported an array of clients with varying levels of stress, anxiety, depression, S.A.D and holiday sadness. Hypnotherapy is a powerful and completely safe treatment that can be used in a practice setting and at home. It is important for clients to focus on what will happen next rather than was has happened. Reassuring them that they do not have to go through yet another dreaded Christmas.