The Unconscious Mind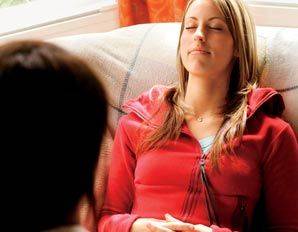 A private session of hypnotherapy is nothing at all like what you may have seen on stage or TV. There is no swinging watch on a chain, there is no ordering of a person to act out-clucking like a chicken or crawling like a baby, and there is no "performance" performed by the hypnotherapist.
Trances do not always feel like trance like-it is more aligned to a state of relaxed awareness. People do not lose control and turn into performing monkeys for the amusement of others.
There is a lot of misconception surrounding hypnotherapy and hypnosis that it is no wonder society is confused.
"It is surprising the stories people have heard", says Chris, who has been a hypnotherapist for over 15 years, and who trains and certifies students through his school The Devon School of Hypnotherapy.
"The use of the hypnotic state goes back to ancient practitioners-medicine people and healers-from all around the world. These people would place a person in an altered state to contact the spirit world. Today, we know this state is the unconscious mind, a place where we can change negative thought patterns and improve our mental wellbeing.
Today, sadly, we think less of our tribal healers when it comes to the practice of hypnotherapy and more of the entertainment industry. This natural form of self-healing is steeped in history, yet we are taught that it is merely a stage act where you run around like a chicken."
Stanford University, 2016, published their study of hypnosis. They found that changes in parts of the brain in those undergoing hypnotherapy were like those using westernised methods-medication and talking therapies. Some have described the process as going from active and alert to relaxed and dreamlike. The researchers noted that some are more susceptible than others which increases the rate of successful hypnotherapy sessions.
"No two people are alike much like no two hypnotherapists/hypnotherapy sessions are alike. I ask questions to understand their needs", Says Chris, who believes in the person-centered approach.
Would you like to discuss Hypnotherapy and Hypnosis with Chris Fleet?
You can contact Chris on 01803 500300 | email chris@fleethypnosis.com | Click HERE
Click HERE for part 3:  Awakening From Trauma