Have you ever thought about hypnotherapy Training? 
5 Reasons to become a Hypnotherapist
Job satisfaction is the first….. Often clients come to a hypnotherapist as a last result.  Imagine the feeling a hypnotherapist gets when a person regains control and hope in their lives and thanks you for changing not only their lives but the lives of those connected to them who benefit from seeing their relative change their outlook from negative to positive.
Enabling someone to overcome their obstacles and make positive steps forward makes you as a therapist proud at what you have achieved.
Effectively you are self-employed so you make all your own decisions including working to your own time scale. No one tells you what to do and when and you could specialise in certain areas of interest.
Hypnosis is a great adjunct to many career paths including nursing, counselling, teaching etc.
Financially independent and can begin making money right away. Payment is between £50-£150 in some cases and Start-up costs can be relatively low as you can work from home, do home visits or join a clinic.
Joy and satisfaction of having your own business and a good reputation.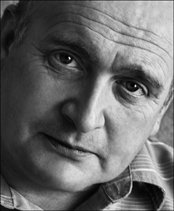 5 reasons to train with the Devon School of Hypnotherapy
Experience

– Your trainer, Chris has been a hypnotherapist since 2002 and in full time practice since 2004 seeing up to 30 clients a week in his successful clinic.

PTLLS

– Preparing to Teach in the Lifelong Learning Sector. Chris has completed teacher training in order to be able to deliver high quality and well thought out hypnotherapy training programmes all designed to give you the best possible start.

Understanding

– Chris began his career in hypnotherapy after a loved one became emotionally ill so has a deep understanding of the problems many people face in life. His own history is quite colourful so has been through quite a lot himself and can usually understand where people are coming from

Down to earth

– Chris is a bricklayer by trade this means that he is no nonsense and down to earth. He doesn't bother with wishy-washy techniques and teaches recognised and effective techniques.

Easy payment plans

– Apart from one day courses which are very cheap anyway all hypnotherapy training courses can be paid for by instalments.
5 mo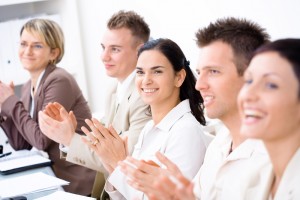 re reasons to train with the Devon School of Hypnotherapy
Experience, after 13 years in practice Chris has come across all sorts from those that are very easily hypnotised through to those that are much more of a challenge.
Chris undertakes regular hypnotherapy training each year believing it is imperative to keep increasing his skills. As a leading hypnotherapist his vast amount of knowledge, depth and expertise enriches the learning experience of any student.
We emphasize friendly, personalised attention in an intimate, supporting setting
Many past students are making a successful and rewarding living as hypnotherapists.
Practice sessions, Chris encourages practice sessions in the clinic outside of classroom hours and is usually on hand to give advice and help