Relax: It's going to be OK
In a previous blog I wrote about how hypnosis isn't all about being able to relax, although relaxation certainly does have it's place in mental and emotional well-being.
Relaxation isn't just for holidays and it can have hugely beneficial effects on our health.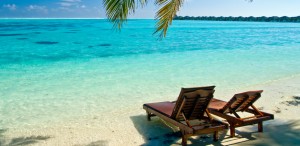 I've added a relaxation audio file to the site for you to download at your leisure.
[emd_donation email="chris@fleethypnosis.com" currency = "GBP"]
[easy_media_download url="https://wp.fleethypnosis.com/wp-content/uploads/2016/05/relaxation_no_lift.mp3″ text = "Free Download" force_dl="1″]
The relaxation track lasts around 35 minutes, after 10 minutes or so I stop talking and you can practice some of the techniques you have learnt during the sessions. If you've not been to see me before then that's OK – just enjoy the relaxation. The best way to listen to this audio is to lie down comfortably, with no distractions, allow yourself time to relax – and let go.
One word of warning though, whatever you do – please DO NOT PLAY THIS AUDIO WHILST DRIVING OR OPERATING MACHINERY
If you have any problems please give me a call or drop me a line below.
[vfb id=1]