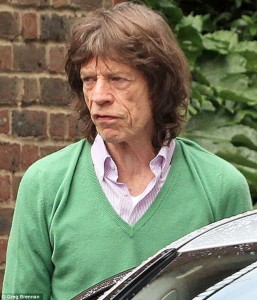 Did you know that Mick Jagger was diagnosed with acute traumatic stress disorder after the death of his girlfriend L'Wren Scott'?
The 71 year old singer postponed their tour of Australia and New Zealand after his girlfriend of 13 years hung herself.
Acute traumatic stress disorder can lead to symptoms such as flashbacks, nightmares, feelings of guilt and emotional numbness.
If they persist for more than a month it becomes Post Traumatic Stress Disorder, the condition usually associated with soldiers returning home from battle.
Stress can affect different people in different ways and all too often we don't realise we have it until it is too late. Have you found yourself getting unnecessarily angry, do you ever feel dizzy; do you have trouble sleeping;
Our 'Learn How Your Mind Works' day can help you with many of these symptoms.
Have you checked your diet recently?
Have you looked at your work-life balance recently?
Are you kind to yourself?
Do you take regular breaks?
Do you drink too much?
Do you smoke?
Are you overweight?
All these things can contribute to a stressful lifestyle and we can help you help yourself to break this cycle.
[contact-form-7 id="800″ title="Contact form 1″]