Hypnotherapy has enabled a mother-of-three to pass her test after twenty years suffering anxiety following her brother's tragic death.
At just seventeen her nineteen-year-old brother was tragically hit by a lorry when riding his motorbike.
The debilitating anxiety that arose from the event prevented her from getting behind the wheel.
Three years ago, she moved to a rural area where she and her three young boys felt isolated.
At the age of 36 and with the help of a hypnotherapist, she has passed her test.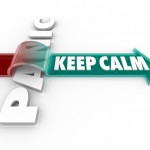 "My friends were learning to drive at the time but I became fearful. I was so young but so old at the same time, I would see all sorts of danger around every corner."For me, over the years it became much, much worse and having my own children made it worse. Any circumstances like those in which my brother died would put the fear of God into me. It was crippling."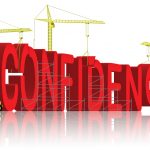 Nine months of lesson later and her anxiety was all that stood in the way of passing her test.
Every night before a lesson she would be wide away with worry and panic. In the morning, she would spend a good ten minutes of her lesson talking to the instructor and putting off the inevitable getting into the car part.  She would fret about being in the correct gear to take a corner and dreaded the sight of a roundabout.
She then saw an advert for a clinical hypnotherapist, who had previously helped pass their tests. After the initial consultation, a plan was formulated using Emotional Freedom Techniques or EFT for short-a method of releasing emotional energy blockages.
I knew it was what I needed," she said of the treatment plan. "Just thinking about cars would bring on these feelings of fear but after the first consultation, there was an emotional shift, no matter how hard I tried I couldn't make that feeling happen. The next time I got in a car my driving instructor couldn't believe the difference."
The hypnotherapy treatment took just three sessions.